Im Poo Hill Edit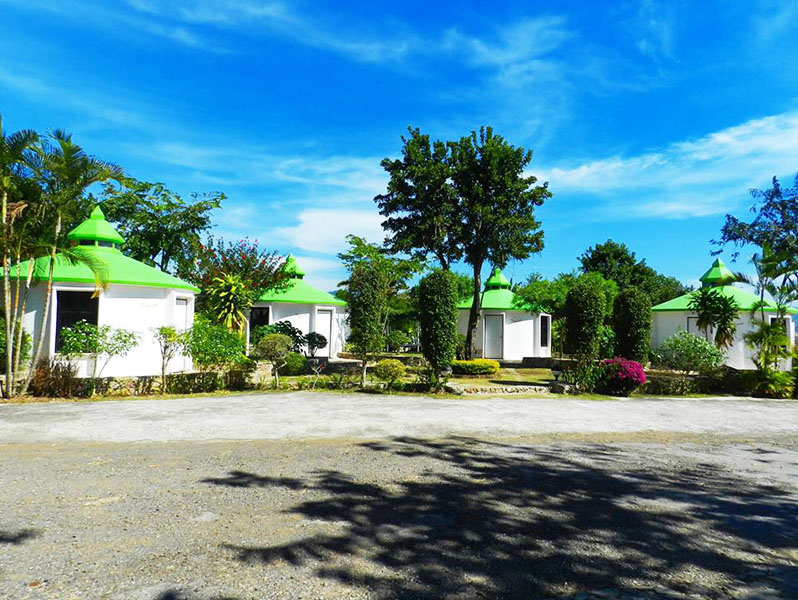 No. of Rooms:

76

Area:

Wangnamkeaw

Address:

262 Moo 1 T. Thai Samarkee A. Wang Nam Kaew, Nakhon Ratchasima 30370
Come experience serenity within Wang Nam Khiao , the hidden secret of Nakhon Ratchasima. Discover freshness of the air surrounded by trees, canals and garden. Choose to stay in any of the uniquely design rooms to enjoy both the traditional Thai life style and modern amenities such as swimming pools and ATV. Recharge yourself at Impoo Hill, Wang Nam Khiao Hotel Resort.
With its location just 90 km from the city center. And 250 km from the airport, this 3 star hotel attracts numerous travelers each year.

The hotel provides the best in services and amenities. The hotel offers access to a vast array of services, including bicycle rental, restaurant, car park, concierge, shops.


Period
Price (THB)
Extra Person (THB)
Extra Children Breakfast (THB)
Room Type : Baan Phukhao 1 Bedroom See All
01 Mar, 2017 - 30 Sep, 2017
2,100

( ศุกร์ เสาร์ ) 2,600

500
Room Type : Baan 4 Bedrooms See All
01 Mar, 2017 - 30 Sep, 2017
6,400

( ศุกร์ เสาร์ ) 7,500

500
Room Type : Superior Room See All
01 Mar, 2017 - 30 Sep, 2017
1,400

( ศุกร์ เสาร์ ) 1,800

500
Room Type : Baan Din 1 Bedroom See All
01 Mar, 2017 - 30 Sep, 2017
1,800

( ศุกร์ เสาร์ ) 2,200

500
Room Type : Baan 2 Bedrooms See All
01 Mar, 2017 - 30 Sep, 2017
3,600

( ศุกร์ เสาร์ ) 4,300

500